Welcome
Welcome to the Center for Metalforming Careers (C4MC), powered by the Precision Metalforming Association Educational Foundation.
The metalforming industry creates precision metal products using stamping, fabricating, spinning, slide forming and roll forming technologies, and other value-added processes. It offers a variety of exciting and rewarding, high-paying careers in modern, clean and high-tech facilities. The C4MC provides
industry resources
that highlight metalforming as an outstanding career option, as well as
MFG Day resources
to assist companies in hosting events to showcase the manufacturing industry.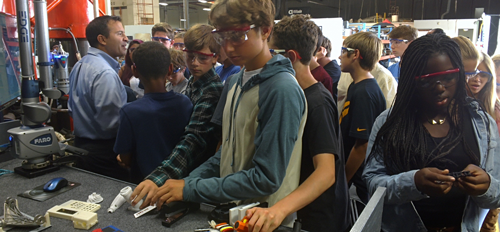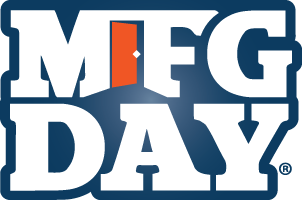 We have been a proud sponsor of Manufacturing Day since its inception in 2012.
MFG Day is a celebration of modern manufacturing meant to inspire the next generation of manufacturers. Hundreds of organizations will host plant tours and other informational sessions to spread the word about the exciting and rewarding career opportunities available in the industry. We encourage you to join with other metalforming companies and manufacturers across the country to connect with future generations, take charge of the public image of manufacturing and ensure the ongoing prosperity of the industry.
Visit our MFG Day page
to access resources that can help you carry out a successful event.